Whether presenting face-to-face, exchanging opinions over eMail, or putting down your ideas for thesis, compiling home-work, or writhing the authoritative publication for Nature: a meaningful message needs more than just talking! In the two-day workshop and symposium "Are you still talking…?" we will bring together students and researchers from different fields to find out what the commonalities and differences in their approach to communication are, to learn how to get information across the borders of different academic disciplines, and how to establish that elusive connection that leaves a powerful impression.
For this workshop, we are looking for enthusiastic PhD students from all disciplines who want to become better at communicating and getting their point across to colleagues or the public. In a mix of theory and practical work, you will be taught how do analyse the strengths and weaknesses of your communicative approach with respect to your content and the target audience, and how to develop a strategy based on your analysis. To make matters more interesting, you will not only work with your own project, but with the abstract supplied by another participant in order to give you – and them! – a glimpse into the many ways you can interpret the same subject matter.
How can I participate? Send an eMail containing your background and motivation for participation to Gerhard Blab(g.a.blab@uu.nl) by 31 January, 2016. The number of participants is limited to 12. You will hear back from us by 4 February.
How much will it cost? € 20,– (for lunches) and two days of your time
Preliminary Program

Wednesday, 24 February 2016
Introduction, Start of Projects, Analysis, Visualisation & Presentation of Ideas
9:00 Welcome & Start of Workshop
9:30 Introduction – What is Science Communication
10:15 Assignment of Projects
SWOT, target-actual analysis
12:00 Lunch break & work on projects
13:30 Visualisation of ideas (Poster)
14:45 Presentation of ideas (Talks)
short presentations by participants + feedback
15:45 Short evaluation of day 1, outlook on day 2
Thursday,25 February 2016

Target Audience & Messages, Applying the Lessons Learned
10:00 Targets and Target Audiences
11:15 Messages and Talking Points
12:00 Lunch & Meeting the Experts
13:30 What is (a) Public?
14:15 Communicating Ideas, Working in small groups
15:45 Closing of the Workshop & Evaluation
Image by kitman
Date January 2016 Category News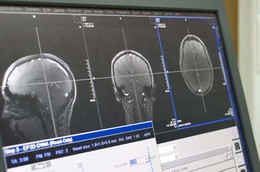 A two-day workshop about effective scientific communication, given by experts. It is for PhD and 2nd year Master students. The workshop will take place on 24 and 25 February 2016 at Utrecht University.